NEC…the right technology, the right time, the right choice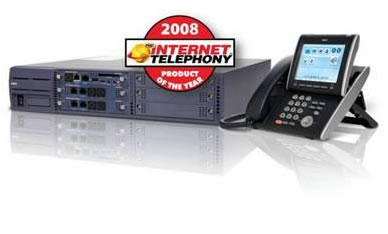 NEC SV8100 & UX5000 allows you to converge your voice and data network and enjoy the many advantages of Voice over Internet Protocol (VOIP) while enjoying the hundreds of features you've come to expect from traditional digital/analog switching.
SV8100 & UX5000 lets your organization benefit from the potential cost saving advantages of IP even if you're not ready to migrate to 100% IP telephony immediately. That's because SV8100 & UX5000 from NEC gives you a choice: You can deploy traditional circuit-switching technology, VOIP, or a combination, all from one system. You have the freedom to adopt VOIP when and where you need it.
Many other features like, VOIP, Automatic Call Distribution (ACD), PC based agent supervisor reports, various wireless/cordless solutions, HTML based programming, Call Logging, PC Attendant, Mobile Extension, SIP Compatible, TAPI compliant, all make NEC SV8100 & UX5000 the right choice for your organization.