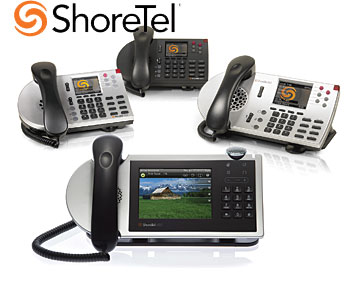 ShoreTel offers a wide range of IP phones with the right solution for every user—from executive to remote office worker, and operator to call center supervisor.  ShoreTel IP Phones offer all the advanced features and quality that users demand, and are preconfigured to match the ShoreTel Unified Communications (UC) system for quick and easy installation.
Specifications: ShoreTel IP Phones  pdf file
ShoreTel Overview
As a Shoretel dealer we can provide more information about ShoreTel's brilliantly simple solution and how we are helping organizations of all sizes beat complexity, boost productivity and achieve a low total cost of ownership.