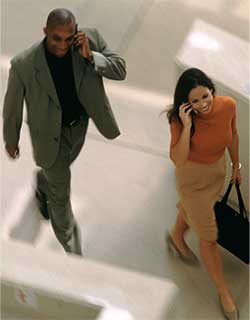 REDEFINE THE MEANING OF THE MOBILE WORKFORCE AND PUT THE POWER OF THE DESK PHONE IN THEIR POCKETS
As the mobile workforce continues to grow, many organizations are facing skyrocketing mobile phone costs, especially for international calls. Many more are struggling to ensure that all workers are accessible while on the go—whether they're on the other side of the globe or simply on another ?oor of the building.
Mobility Solutions pdf file
ShoreTel Mobility Demo
Discover just how easy it is to stay connected on the go and slash cellular costs with automatic Wi-Fi access.